August 22, 2014 by Julie Ann Sakuda
Hey everyone HICapacity will be at the upcoming WetWare Wednesday next week! It will be on August 27th from 6pm to 8pm at eleven44. We will have a short presentation and also have tables to show off some of the things we've been doing.
If you are a software developer or a systems engineer interested in checking us out (or just going to WWW in general) get your tickets at: http://bit.ly/WWW3rdYr. We hope to see you there!
Props to our memebers who have been working hard to get everything ready for WWW! HTDC mentions HICAP is making "BLINKY PINS" for the first 100 people. Wondering what that is?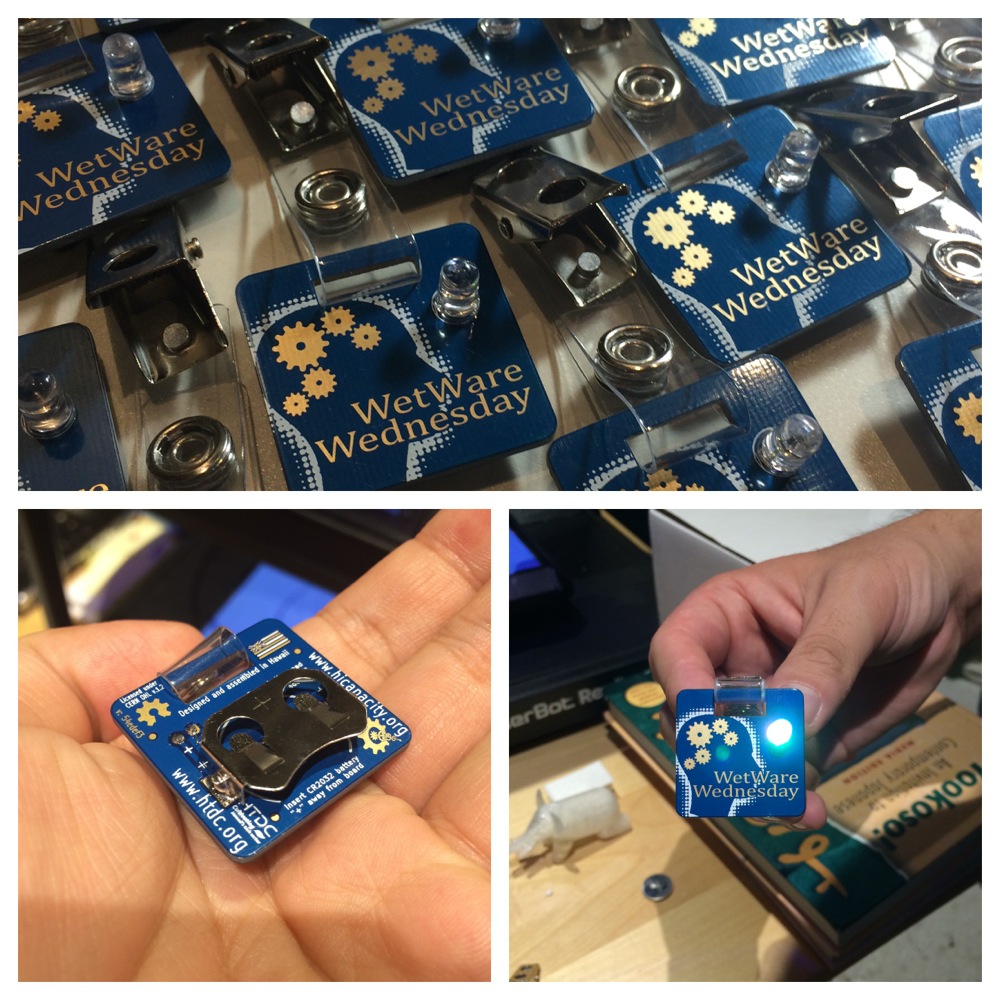 Cool right? Come early and get one!
Just a quick note since there is so much going on. Thank you to everyone for cleaning out their lockers! The clean up is well underway. We think we know where we're moving to but the process is not quite finalized so we are refraining from announcing where our new space will be. We know September 1st is coming up soon so we'll keep everyone updated! Check back for more news!